Conqueror
Conqueror is a battle add-on for tabletop roleplaying games, intended to expand on your game's of choice large-scale battle mechanics and add flavor to them. Just like our previous add-on, Duelist, Conqueror is meant to work with your game, without replacing any of its systems. Many RPGs don't come with ready battle rules, so Conqueror has a simple set of rules to play them out smoothly and without stalling the game - with them, you can describe the events on the battlefield overall.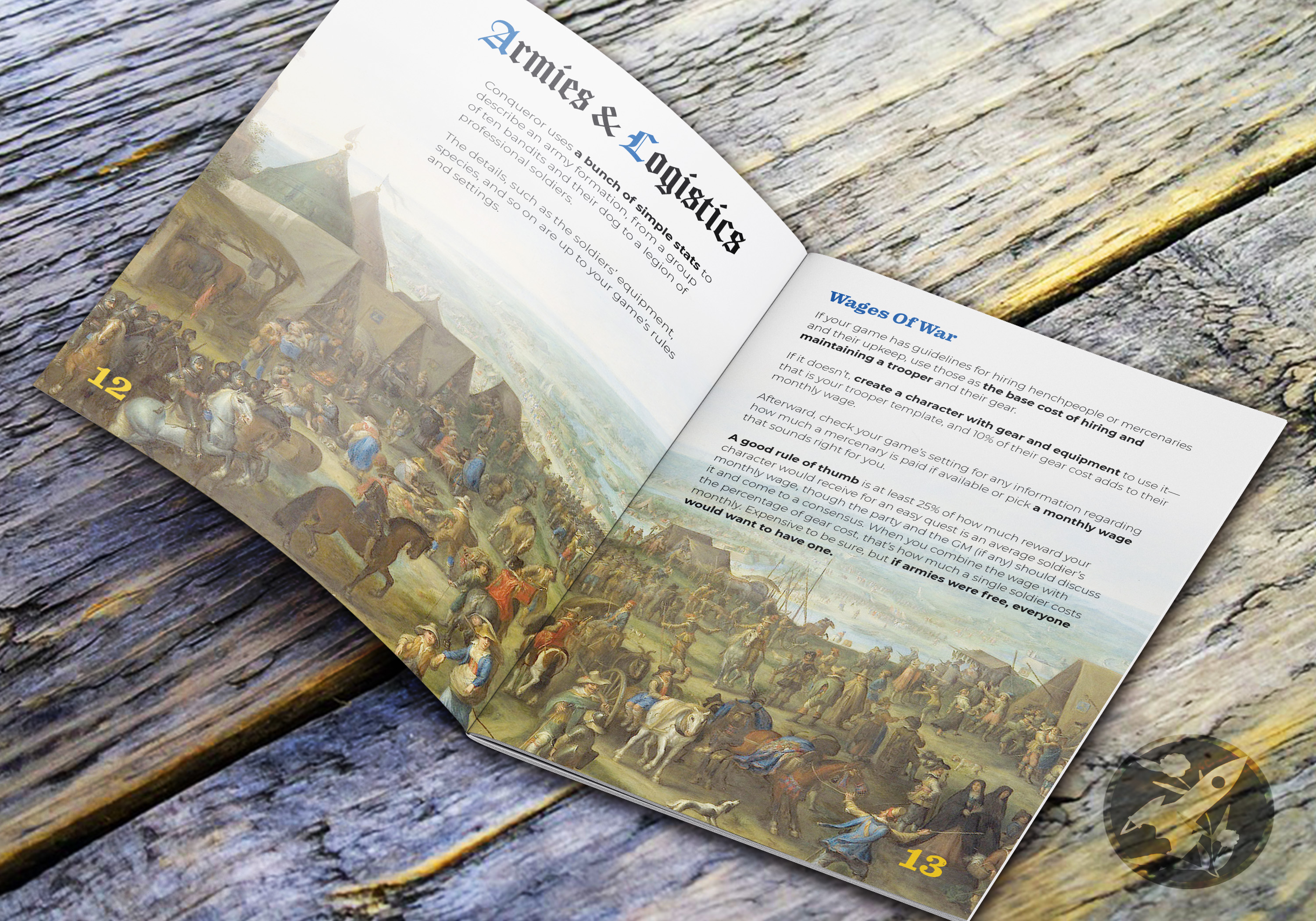 Conqueror's main meat isn't big clashes of soldiers taking the spotlight away from the players - on the contrary, the guidance and rules in this booklet are tailored specifically to let the player characters and major NPCs shine, changing the outcome of battle through their decisions.
Conqueror has five major parts: the battle theater and armies, the battle events, major characters, and grand strategy. You can use them right during the game, following the simple guidelines to create armies, heroes, and epic strategies on the fly during your game thanks to the decision dice, or use a Game Master fiat to choose what fits best to your ongoing game.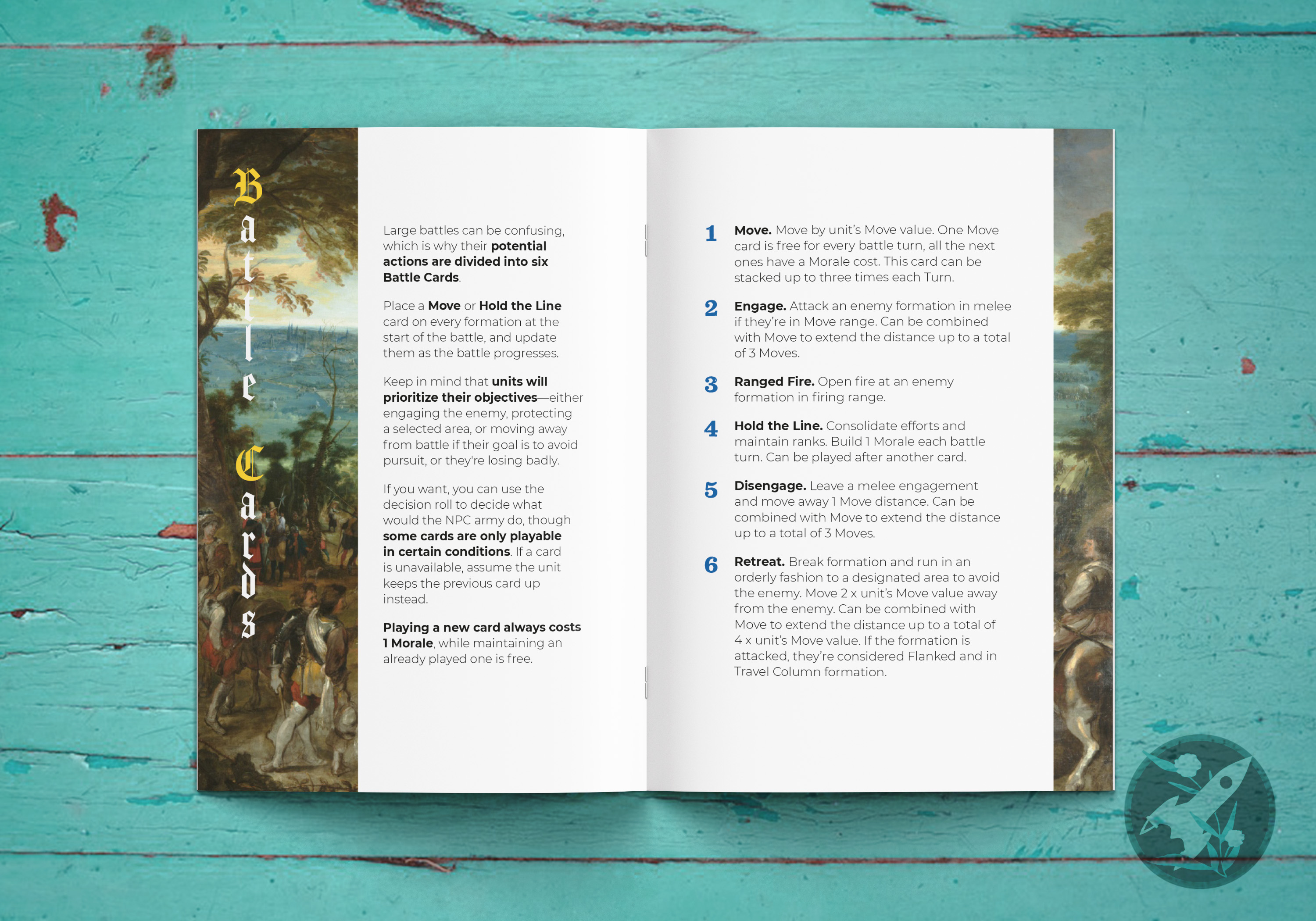 What's inside?
Tips for mixing Conqueror with any RPG combat system
Rules for algorithmic decision making, initiative, and action order
Six battle theaters with specific objectives for attackers and defenders
Rules for hiring and maintaining armies, with a all-game compatible system of unit stats
Six formations for battle units
Rules for flanking, casualties, and routing
Battle Events system, allowing players and important NPCs to turn the tides of the battle
Rules and statistics for NPC heroes and troopers
Six battle cards for easy implementation of battle tactics
Empty Unit sheet and print-and-play tokens
What's next?
Conqueror is the second in the series of system-neutral add-ons by Double Proficiency. Stay tuned for more in the coming months!
Purchase
In order to download this add-on you must purchase it at or above the minimum price of $10 USD. You will get access to the following files:
Exclusive content
Support this add-on at or above a special price point to receive something exclusive.
Community Copy Donation
Every copy of the add-on purchased at the price of $15 or above adds one community copy to the pool.
Community Copy
If you need it, take it. No judgement and no questions asked.
Every copy of the add-on purchased at the price of $15 or above adds one community copy to the pool.