The Phantom Manor
Ten rooms, thirteen ghosts, and a magical door leading nobody knows where—all shrouded in the mystery of the Rosebloom family's tragedy.
Will the adventurers find a way to break the curse—or will they fall prey to the malevolent specters inhabiting the place?
A system-agnostic gothic horror adventure for characters of any level.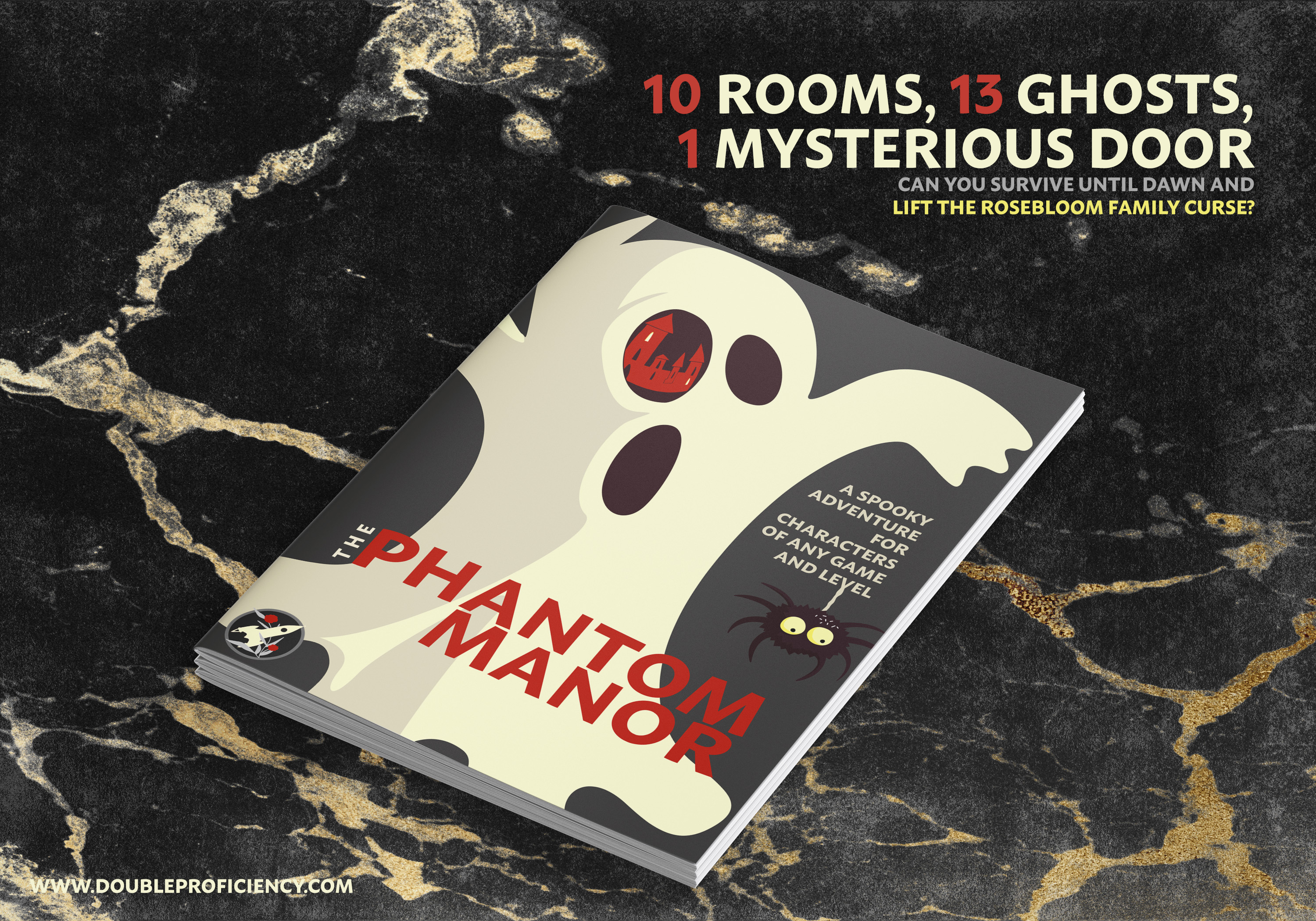 The Phantom Manor is a haunted house-type adventure. It's suitable for any fantasy tabletop roleplaying game, though it will work well with historical or modern-era games as well with some modifications.
This adventure contains everything you need to play except for the rules, as those will come from the game you're playing. It's built as a short, spooky story with a slight comedic undertone, with replayability value and an interesting reward adding depth to your party's downtime activities.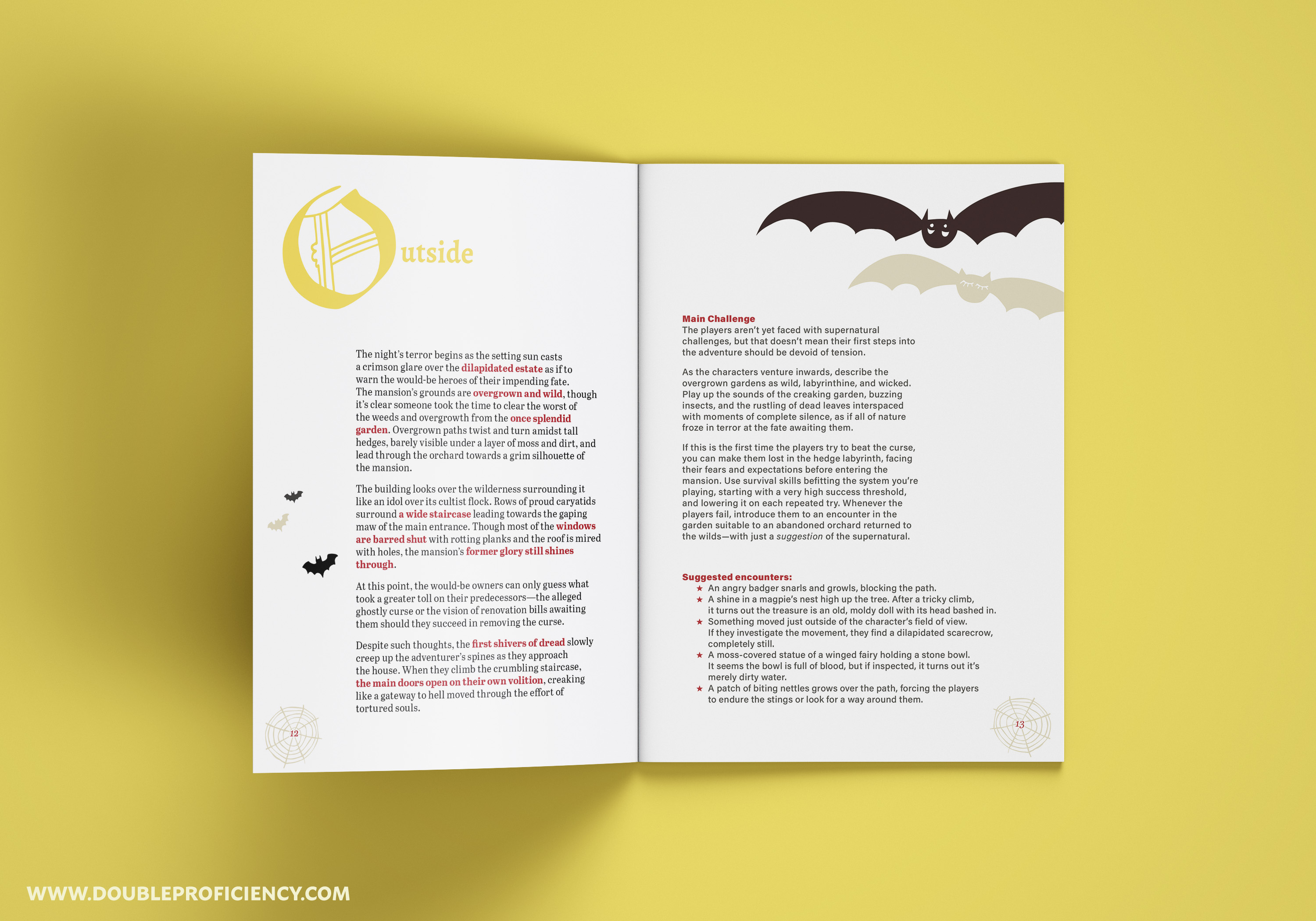 The story's theme is gothic horror, though it doesn't introduce gory or particularly unsettling concepts on its own—it's up to the party and their GM to decide how scary they want to make it. The story is presented through visual storytelling and clues left by the previous denizens, leaving plenty of narrative room for game masters to fill in to make it suit their storytelling style.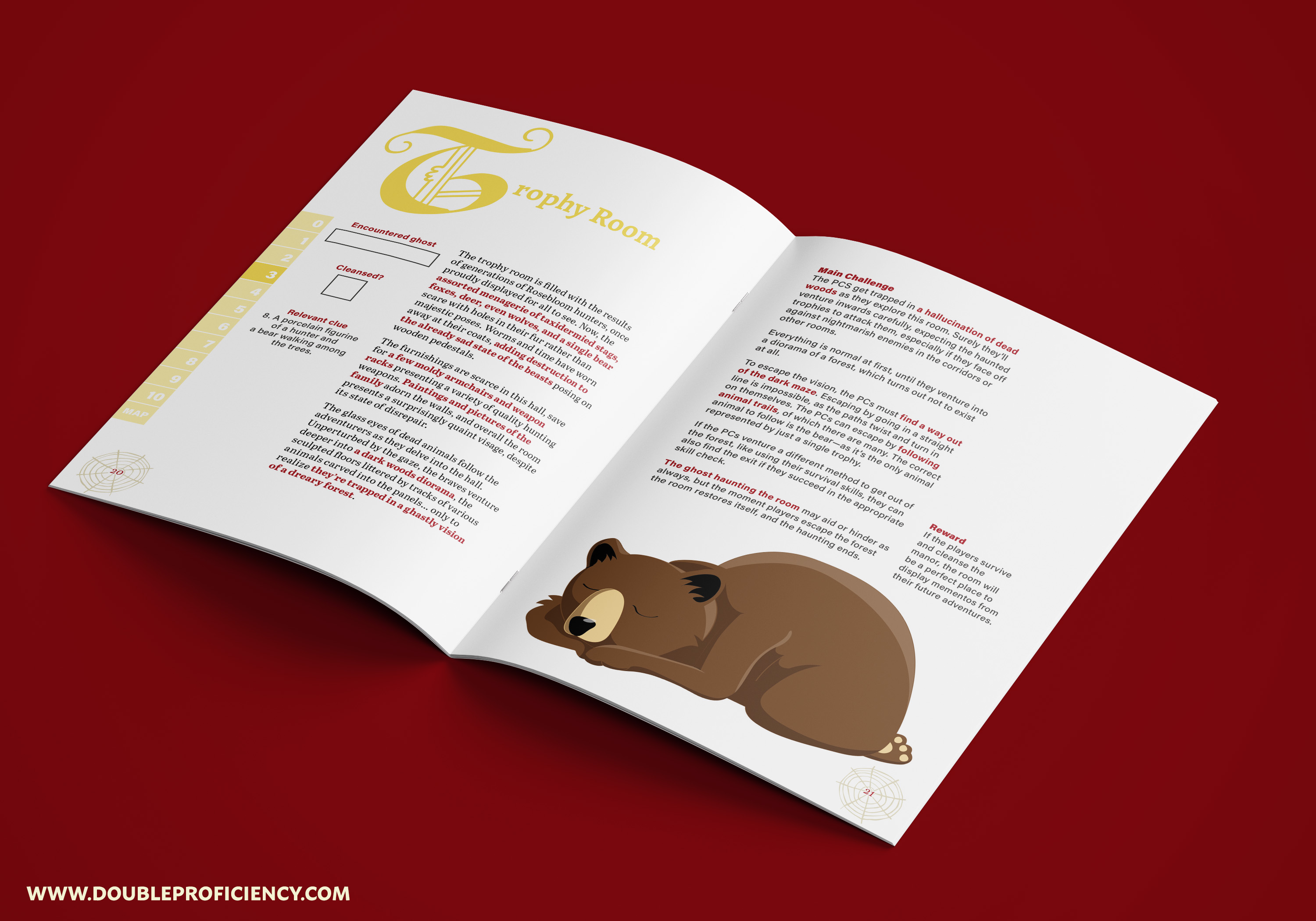 The game's intended as a one-shot or a few game sessions, to be run as a standalone game or as a part of an ongoing campaign. The rewards are intended to add depth to your downtime activities and variety to your travels, not replace your game system's mechanics.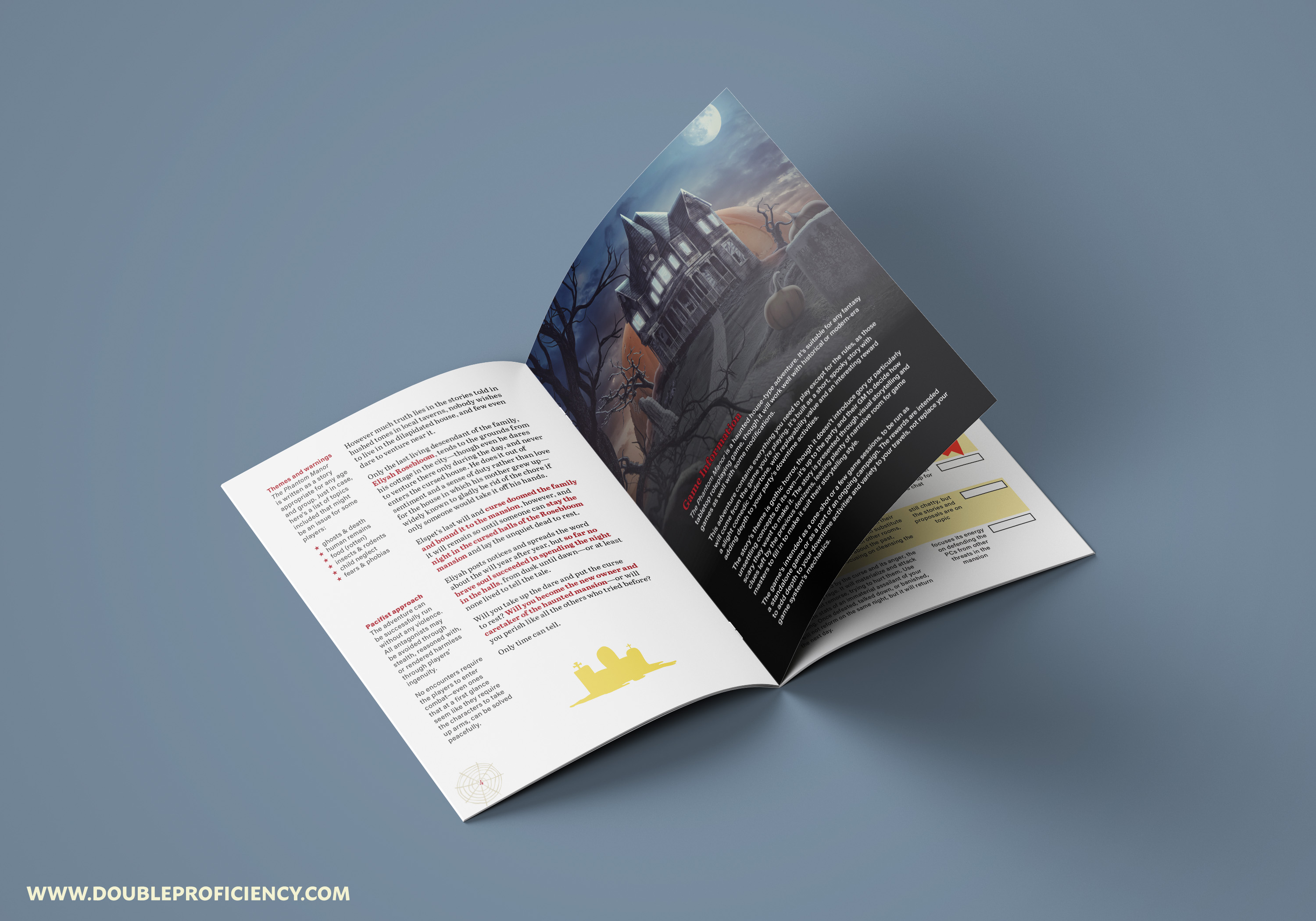 Purchase
In order to download this adventure you must purchase it at or above the minimum price of $7.50 USD. You will get access to the following files:
The Phantom Manor - Double Proficiency.pdf
2 MB
Exclusive content
Support this adventure at or above a special price point to receive something exclusive.
Community Copy Donation
Every copy of the adventure purchased at the price of $10 or above adds one community copy to the pool.
Community Copy
If you need it, take it. No judgement and no questions asked.
Every copy of the adventure purchased at the price of $10 or above adds one community copy to the pool.